In the new room a Led videowall has been installed, designed with TVF1.2 screens of Planar; and four others that have been configured with Clarity Matrix MultiTouch.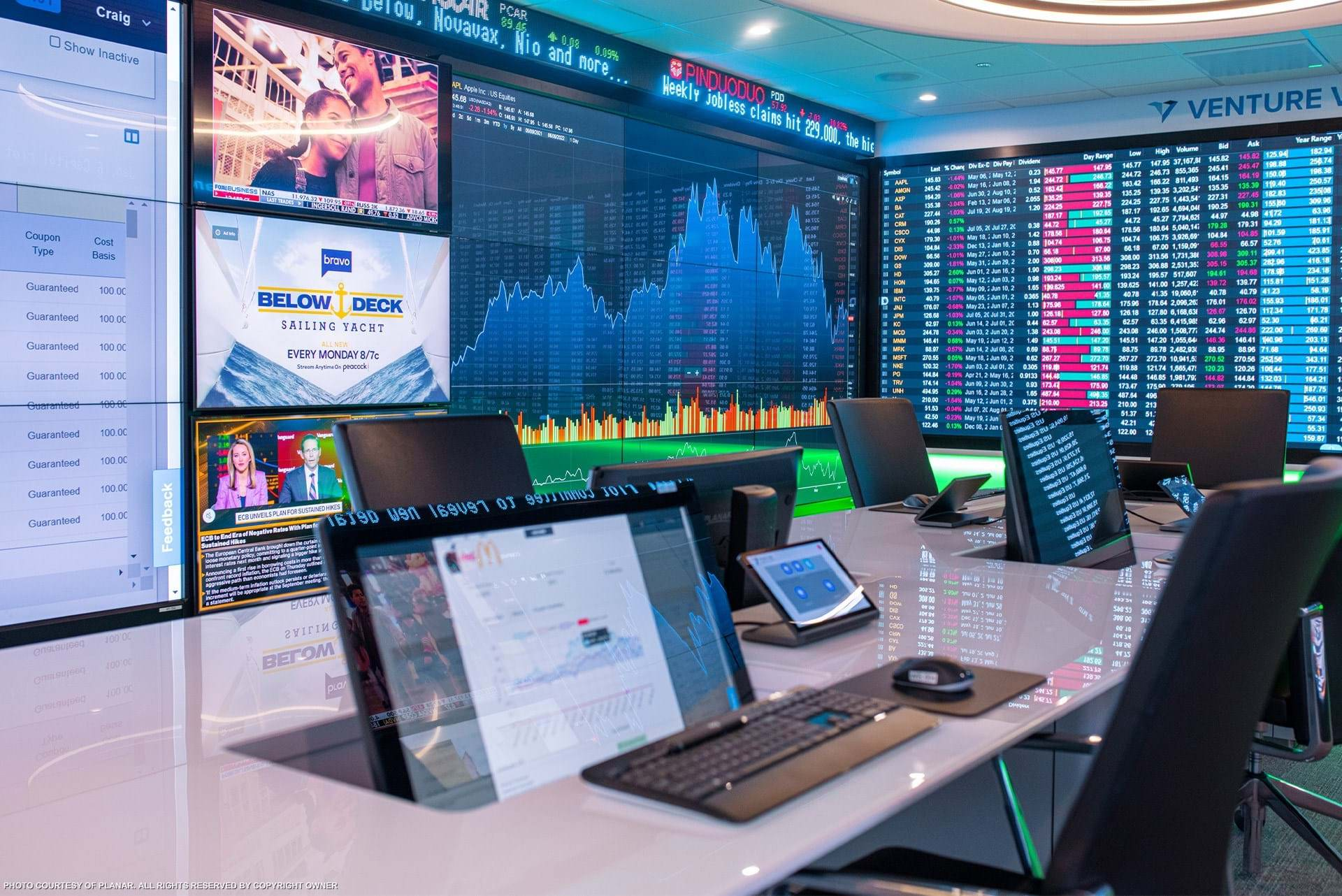 Venture Visionary Parners has designed, with the technology of Planar Systems, a room in which collaborative priority, where research, planning and analysis of investments is encouraged.
Headquartered in Sylvania, Ohio, this is an independent wealth management firm, comprised of a team of experienced investment advisors, wealth managers and other financial specialists.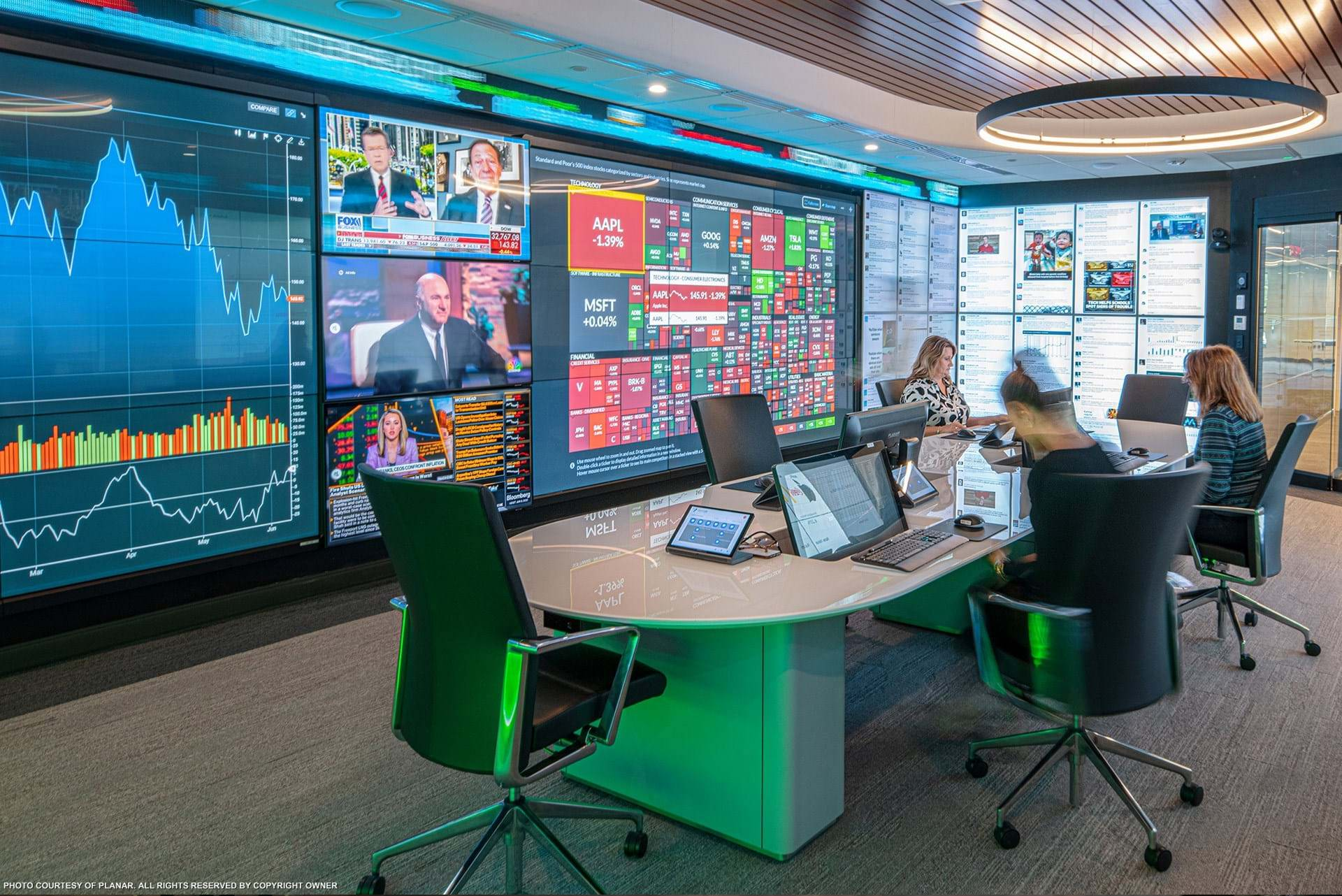 To enhance the firm's approach to portfolio management and investment decision-making on behalf of clients, President and CEO Craig Findley began exploring to create a space in his office that could be dedicated to market research and development. "I imagined a room with workstations and screens everywhere performing various functions and a main screen that unified everything."
The result was Venture Visionary Lab, a room designed with interactive videowall technologies from Planar and that includes a Led videowall in 9×5 format and of dimensions of almost 6 meters long by two high, configured with TVF1.2 screens. It incorporates a 32-point touch system, ERO-Led (Extended Ruggedness and Optics) technology from Planar and a pixel pitch of 1.2 mm.
It also has four interactive LCD video walls Clarity Matrix MultiTouch. In a configuration of 3×3, each canvas has dimensions of 3.6×2.3 meters and ERO-LCD Planar technology.
With all of Planar's interactive displays, the Venture Visionary Lab offers a collaborative environment for investment research, planning and analysis.
"We run probability analysis and our own proprietary filters," says Findley. "Each workstation controls about 12 screens on each side and we can put any of these together to compare and contrast investments. With touch technology we can capture, throw content to the side or draw on top of the graphics. Video walls give us a great canvas to do it."
On the other hand, the Led videowall is considered in the company a differentiating element, very useful also to promote communication and collaboration, "since we have integrated videoconferencing capabilities and we can hold a conference on a screen and use the back to make presentations", adds Findley.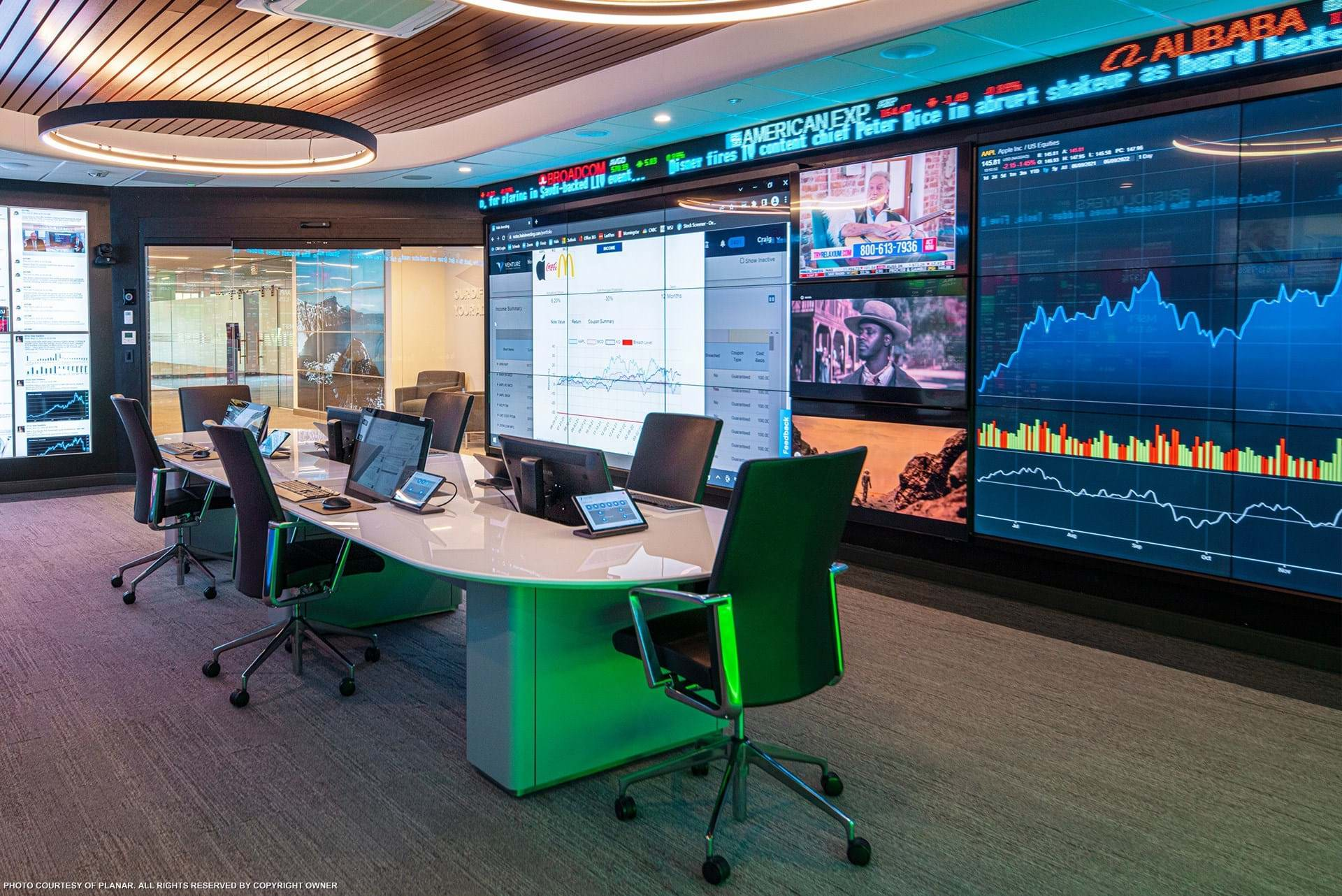 SUBSCRIBE TO OUR NEWSLETTER
Recieve our latest weekly releases, offers, guides and more.