FREE SHIPPING ON ALL DOMESTIC ORDERS $99+
QSC adds DWL outdoor speakers to acousticDesign series
The AcousticDesign Direct Weather Landscape line of QSC is integrated by the speakers AD-DWL.180 and AD-DWL.360, as well as the AD-DWL subwoofer. SUB, that extends the bass frequencies of the sound.
The speakers AcousticDesign Direct Weather Landscape (AD-DWL) of QSC feature a sleek raised bollard-shaped cabinet design. This allows sound to travel above obstacles, while offering high impact resistance in outdoor installations. All this without compromising sound quality.
This line is integrated by the speakers AD-DWL.180 (with 180° directional coverage) and AD-DWL.360 (with 360° directional coverage), that allow designers to address the particular requirements of each space as they can direct sound where it is most needed. likewise, also part of this range is the subwoofer AD-DWL. SUB, that extends the bass frequencies of the sound.
The perfect business setup
All models feature a tamper-resistant base and a discreet green box that integrates into most environments and can be painted for further customization.
To facilitate its installation, AD-DWL series speakers share the same shape, allowing you to make adjustments easily. In addition, its bracket can be installed directly or buried for safe permanent installation.
Speakers are built to withstand the harshest outdoor environments, thanks to its sturdy polypropylene/fiberglass construction and stainless steel parts, with an IP55 protection rating.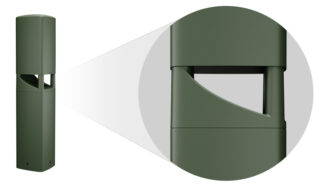 "AD-DWL expands the AcousticDesign Series so that it can be adapted to all types of weather conditions. It is part of a flexible system that has been designed to work together and deliver a top-quality sound experience.", Says Daniel Saenz, QSC Amplifier Product Manager.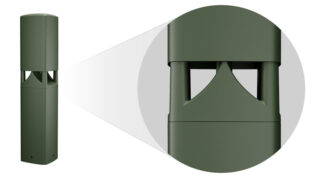 SUBSCRIBE TO OUR NEWSLETTER
Recieve our latest weekly releases, offers, guides and more.