Now, organizations can streamline deployment and control of enterprise spaces and the growing number of devices inside them at scale with a software-based solution. From AV and lights, to shades and climate, VC-4 brings everything together seamlessly, intelligently, and efficiently.
Get to know Crestron Virtual Control (VC-4)

Take a deep dive

Get a closer look at Crestron's innovative approach to control, including installation and configuration. We'll walk you through deployment, answer any questions, and provide personalized support every step of the way.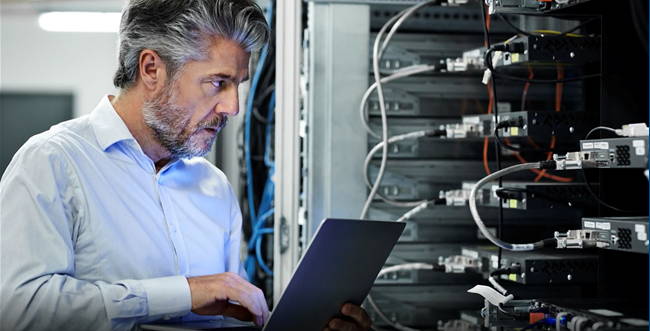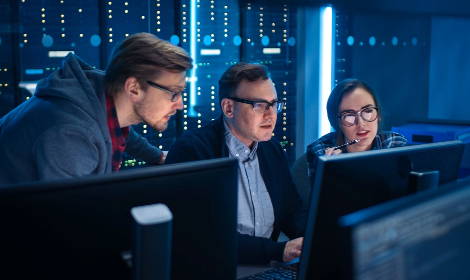 See how easy it is to manage and deploy Virtual Control
Technical Webinars
Live software demonstration

Open office hours
Live Q&A, dedicated technical support
See the full schedule
Choose the best time(s) for you. Join as many as you wish.
DOWNLOAD OUR LATEST EBOOK
Virtual Control Solutions for the Modern Workplace

The modern workplace now demands a mix of spaces that all need to be digitally outfitted, and with that comes the need for a consistent control experience that can easily be deployed across any enterprise or university setting. One solution is virtual control — a software-based product with the ability to scale up quickly with zero friction, from interoperability to security to device management issues.
In this ebook, you'll learn everything you need know to choose and deploy a single, centralized software package that has room for 500 spaces on one server — yet integrates easily into systems with existing hardware.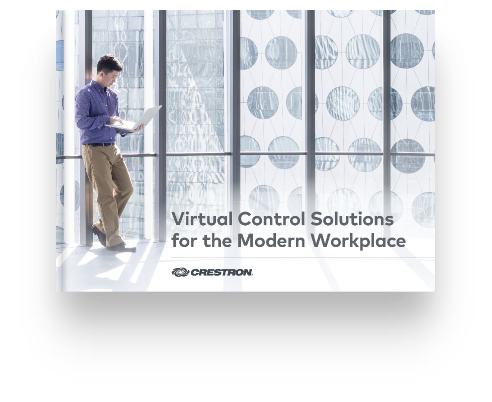 The ebook includes guidance on:
The operational benefits of Virtual Control
Understanding the architecture of these solutions
How to enhance the user experience by deploying Virtual Control
How these solutions can save an organization time — and money
Deploy and control enterprise spaces at scale
Watch the Virtual Control Software Demo
See the demo: Set everyone up for success, from IT to end user, with Crestron Virtual Control.

When all your in-room technology works together, everyone in your organization can work together more efficiently and effectively. Toine Leerentveld, Sr. Group Product Manager, Control Systems, provides an overview of the benefits and setup of Crestron Virtual Control software, plus information on how to register for a free 90-day trial of VC-4.
Crestron Control Solutions
SUBSCRIBE TO OUR NEWSLETTER
Recieve our latest weekly releases, offers, guides and more.